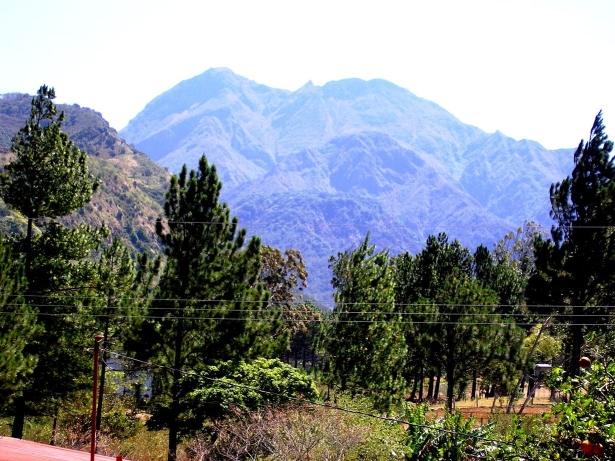 Volcan
Volcan (4500' and can be seen on Google Earth at 8°-46'N and 82°-40'W) is not something out of Star-Trek, but just as unique. Volcan is located on the western slope of the 11.400' dormant volcano Baru in the Chiriqui (pronounced Chee-ri-key), in Panama's most western province 250 miles due west of Panama City and the Canal. Panama runs East/West and shares its north /south border with Costa Rica. Panama has by far, more areas of interest than its popular western neighbor. Volcan has a population of about 12,000.
The Talamanca mountain range, known for its popular national parks and cloud forest, dips deep into Panama. The eastern part of this range forms the continental divide and shares the same flora and fauna with Baru as its dominant peak. From its summit on a clear day, you can see both the Pacific and Atlantic.
One can pretty well pick their climate in any of the surrounding towns, Cerro Punta (6400') cool, Nuevo Suizo (New Switzerland) 6000', damp & cool, Paso Ancho (our location) 5200' Volcan, 4500' , great, Caizan, Rio Serrano and Questa de la Piedra, 3300' warmer. All these towns are surrounded by a pleasant mix of agricultural, coffee and dairy farms within a few miles of Costa Rica.
Because of the elevation, climate, scenery and volcanic soil, the Chiriqui highlands has become a popular retirement and second home preference besides being the nation's food basket producing excellent high mountain coffee, fruits (including strawberries) and vegetables year round. Many tropical fruits, from the lower elevations like bananas, pine apple, watermelon, melon, cantaloupe, oranges, grapefruit, mangoes and avocados are readily available.
You can take in the fresh mountain air or enjoy the beautiful tropical beaches of both the Pacific (1 hour) and Atlantic (2.5 hours) without being overwhelmed by a thousand tourists. Where else can you fish in both oceans the same day?

---
Climate
There is not enough that can be said about our weather and is so outstanding that it deserves special attention. It is unique and one of our greatest attractions. Year round supreme conditions regardless of the global climate change with no obvious difference. The best climate is in the tropics over 5,000 feet. Why? Modest temperature variation and less pollution (or contrails) which directly promotes better health and longevity.
Wouldn't it be great to get away from those icy winters or sweltering summers to a place where the weather is just right all year? Where you don't need a/c or heating (eliminate costly utility bills) but just cool enough to start up the fire place now and then. Seems everyone's heading to hurricane alley to escape the frigid north but why sweat? With the humidity and temperatures much less than at sea at level, it makes life superb. The day/night average temperatures rarely differ more than +/-25 degrees (55F- 80F) all year.
For both temperature and humidity, the rule of thumb is, they both decrease 3 points for every 1000 feet of elevation. Example: If it is 90-95° in David, (typical) it is 74-79° in Paso Ancho at 5,200'.
The thermometer seem it never to move. Since we put it in the terrace, we have never seen it move out of the yellow, that it is the ideal colour.
There are two seasons. Dry, with no rain and is our "summer" and runs December through May bringing sporadic brisk winds accompanied with heavy mist from the cordillera down to Paso Ancho and countless spectacular rainbows.
This is locally referred to as the "Bajareque". Winds from the Caribbean slam the clouds against the continental divide thus dumping most of their precipitation on the north side and spilling part over the mountains. The combination of year round moisture, rich black Volcanic soil and altitude makes Cerro Punta highly productive and produce three crops a year.
May through December is the wet season (daily showers) and our "winter" (no fall or spring). The humidity remains a supportable 70-85%. There is a misconception because we are a tropical country we have heavy monsoons and thunderstorms with severe lighting. Although this may be the norm along coast (and Florida), it is not the case at our altitude. We do however occasional rare cloud-to-cloud lightening.
The mornings are superb with scattered clouds and starts getting cloudy by mid day and rain in the late afternoon, tapering off early evening. (beautiful siesta weather). It's great because you can plan your activities accordingly and enjoy lush green vegetation and flowers all year. Of course there are exceptions as elsewhere and it may rain for days from a disturbance in the Caribbean.
Our spring like climate is reminiscent of the Pacific Northwest but without the long periods of rain. Attire is usually shorts and short sleeve shirts and a light sweater or jacket at night. Long pants are advisable for dining and mandatory for government offices.

---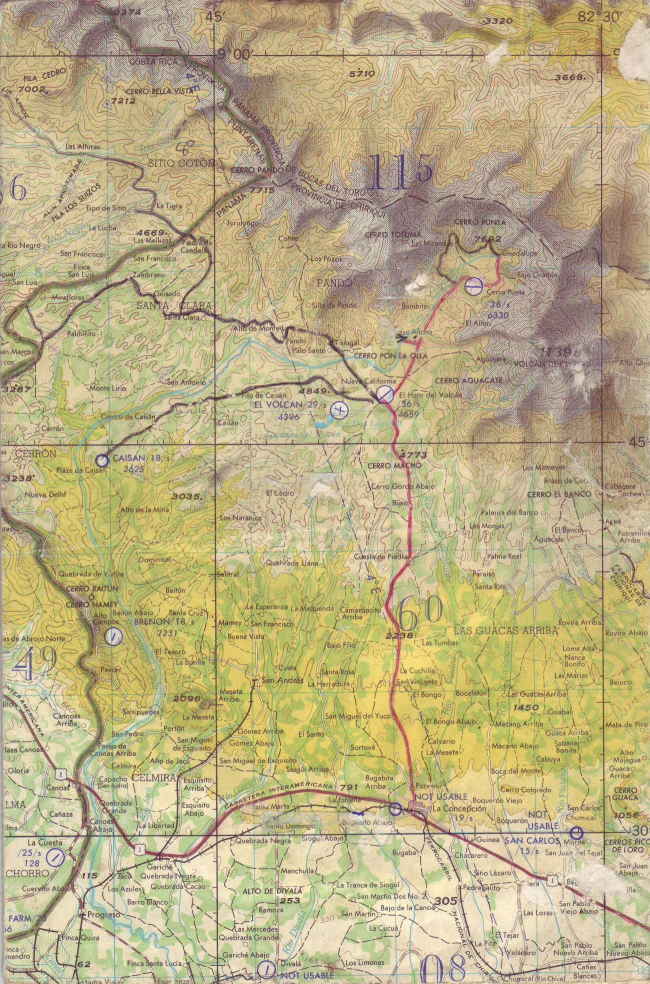 &copy 2003 - 2010 Hemingway Hideaway
Please forward technical questions about this site to the
webmaster
.